KEVIN KENNY – OWNER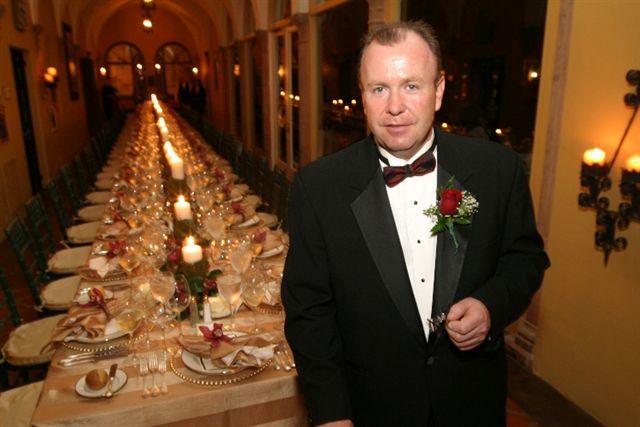 Kevin Kenny was born and raised in County Mayo, Ireland. After graduating culinary college with honors from City and Guilds of London, Kevins career as a Chef has taken him from the Hotel Restaurant Des Bateaux, Concise, Switzerland to the Five-Star Berkley Court Hotel in Dublin, Ireland to the luxurious Four Seasons Park Lane in London, to the Four-Star, Four-Diamond Chesterfield Hotel, Mayfair, London to the prestigious Eastwell Manor in Ashford Kent.
Enticed by the Chesterfield Hotel to open their sister property Kevin accepted the position as the Executive Chef in Palm Beach, Florida, and later promoted as Food & Beverage Director.
In 1992, a new and challenging opportunity presented itself to experience one of South Floridas leading private country clubs. Kevin took over the food and beverage operation as Executive Chef and increased private party revenue by a million dollars in his first two years. Subsequently he was promoted to Club Manager.
In 1998, Kevin set out with Rosario Gannon to open Ken-Rose Catering and began providing outstanding food and personalized service to the Palm Beaches. In the past ten years the company has experienced tremendous growth and has been awarded Caterer of the Year for the Palm Beach and Treasure Coast for two consecutive years (2007 & 2008).
ROSARIO GANNON – OWNER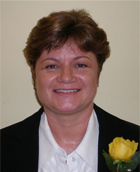 Rosario Gannon was born and raised in Dublin, Ireland. She graduated from the St. Marys College of Catering in Dublin with honors where she received her City and Guild Certificates of London. Rosario received the highest assessment of any student. She received a Bronze Medal at International Culinary Competition in Belfast and another Bronze Medal at National Culinary Competition in Dublin.
Rosario pursued her culinary career at the Five-Star Berkley Court in Dublin. She then moved to the brighter lights of London gaining experience at the highly exclaimed 2-star Michelin restaurant and 1989 restaurant of the year, Rue St. Jacques and Michelin star restaurant Waltons of South Kensington. She then accepted a position as Chef at the prestigious Eastwell Manor in Ashford, Kent.
In 1989 she accepted the challenge of opening the Chesterfield Hotel in Palm Beach as Sous Chef.
In 1998, she set out on her own to partner with Kevin Kenny to open Ken-Rose Catering. Because of her exceptional skills, talent and experience she has collaborated to help establish Ken-Rose Catering as one of the premier catering companies in Palm Beach County.
Throughout her culinary career Rosarios talent and skills have earned her International recognition and numerous awards:
Awarded Practical & Theory Student of the Year for two Consecutive years. Young Chef of the Year Finalist, London England Acadamie Culinaire Francaise. Bronze Medalist at International Culinary Competition, Belfast, Ireland. Rosario is also an accomplished musician, being awarded National Musician of the Year on two occasions.
CLAUDIO COLON – EXECUTIVE CHEF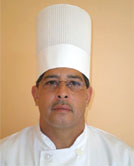 Claudio Colon is a native of South Florida and has 25+ years experience in the food industry. He got his first taste of the industry as a young adult from his uncle who was a Chef at the renowned Petite Marmite in Palm Beach. He has trained extensively under top Chefs from all over Europe. His culinary experience ranges from working as a line cook in a high volume hotel restaurant to becoming a Sous Chef in one of South Floridas leading private country clubs.
In 2000 Claudio joined Ken-Rose Catering as Executive Chef. Under his kitchen leadership word-of-mouth satisfaction has helped the company grow and flourish as one of South Floridas best premier catering companies.
THOMAS BLEY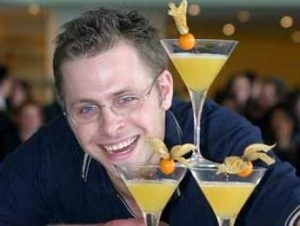 After his apprenticeship as a Restaurant Specialist for three years at the Four-Star Queens Hotel & Residence in Garmisch-Partenkirchen, Thomas moved to Frankfurt/Main to pursue his passion and begin a career in bartending.  He worked for three years at the Five-Star Deluxe Hotel where he began as a Comes de Bar and was promoted to Chef de Bar.
Thomas joined the German Bartender Association and he won the German Cocktail Championship in 1997 and 1999 as the youngest competitor in championship history. Thomas also represented Germany at the WCC (World Cocktail Competition) in Lisbon and Singapore in 1998 and 2000.
In 1999 Thomas held the position of Bar Manager at the King Kamehameha Club in Frankfurt and it won the "Best Bar in Germany" award, and the club received a membership of the "100 finest Clubs" in the world.
In 2002 he won with the German Team the "Team World Champion Cup" organized by the IBA (International Bartender Association).
In the same year Thomas started his bar catering company, "Barmotion" and he served clients all around Europe with the newest trends in mixology. Thomas has organized and judged cocktail competitions in Europe and has been a Consultant for the liquor Industry and a Brand Marketing Ambassador.
In 2012 Thomas and his wife moved to the United States of America where he started working for Ken Rose Catering.
SERVICE PERSONELL
We sub contract regularly experienced and professional waiters and waitresses. We try to work with the same people as much as we can. We are proud to work with an expert catering division agency to dealing with the demands of our client's events and can offer our clients top professionals for permanent, temporary and seasonal roles.