South Florida Event Venues –
While we can cater and plan your event for any venue — including in your own residence or on your private yacht — we have a number of South Florida Event venues we work with regularly, from elegant museums and luxury resorts to casual beachside locations. Contact us to learn about venue options for your next event. Below is a list of venues we have previously serviced:
FLAGLER MUSEUM, BOCA MUSEUM OF ART, OLD SCHOOL SQUARE, PRIVATE HOUSE AND/OR BACKYARD EVENT, PRIVATE YACHT EVENT
South Florida Event Venues # 1
FLAGLER MUSEUM, Palm Beach, FL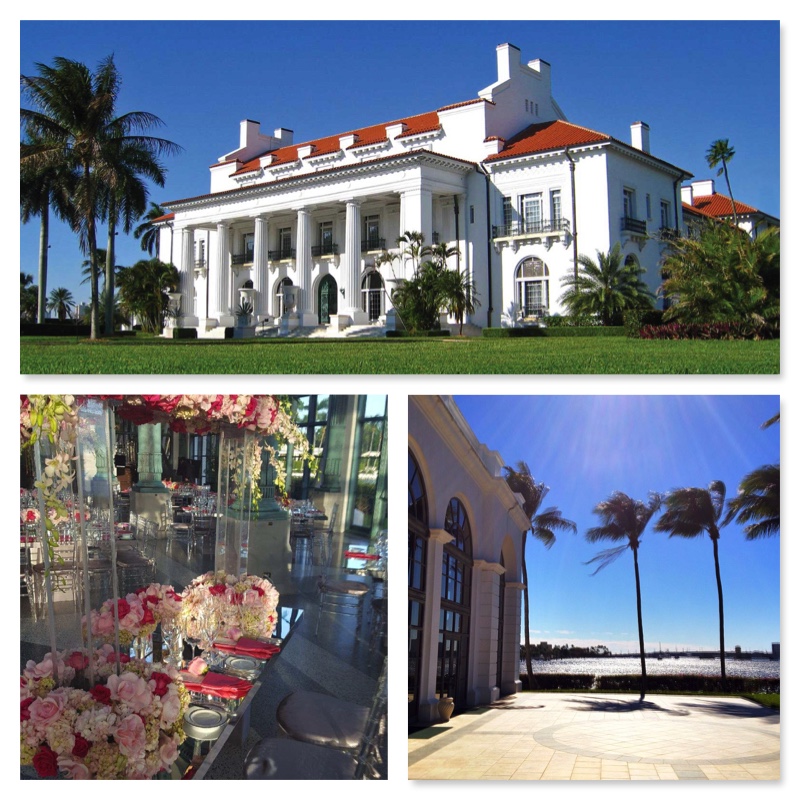 Do you ever wish you had a Great Grandma or a best friend with a gorgeous estate in Florida? Someone who immediately offered their property when you told them you are getting married, which went something along the lines of "My Dear You MUST get married on our terrace overlooking the Intercostal. It will be Gorgeous!" It doesn't have to be just a dream if you went with the Flagler Museum in Palm Beach. It's a state-run property, you can rent it for your dream event. It will be just amazing and is one of the best South Florida Event Venues.
The Flagler Museum has been featured in many television programs and magazine articles nationwide, as one of America's great Gilded Age Estates.
In March 30, 1902, an article in the New York Herald described Whitehall, the Palm Beach home of Henry Flagler as, "More wonderful than any palace in Europe, grander and more magnificent than any other private dwelling in the world…".
South Florida Event Venues # 2
BOCA MUSEUM OF ART, Boca Raton, FL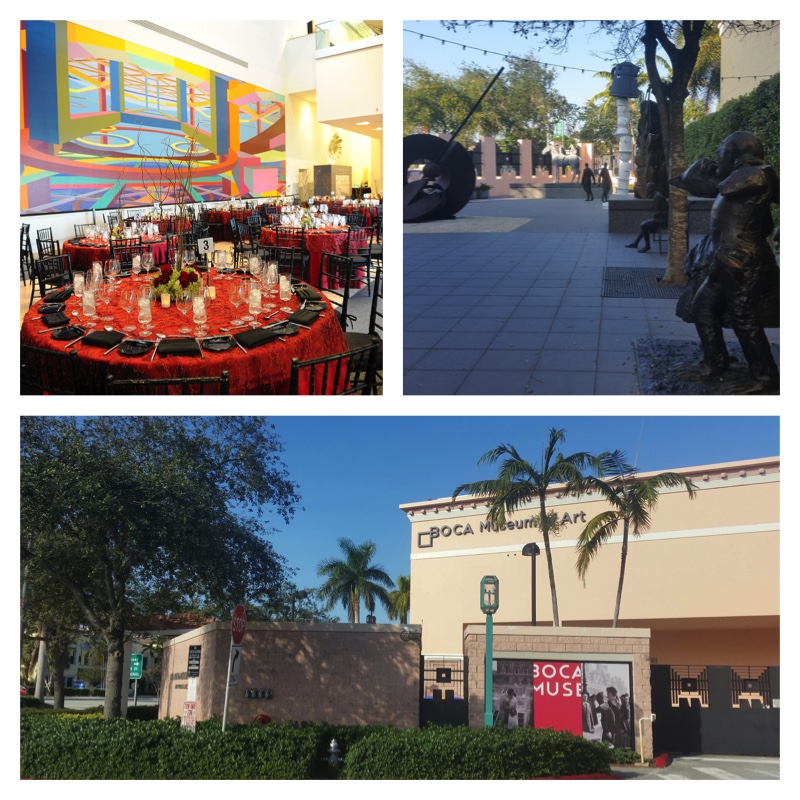 If you're looking for a wedding destination in South Florida that you can offer your family and friends, you will definitely want to check out the Boca Museum of Art in Boca Raton.
The Museum's permanent collection, which numbers more than 5,000 works and includes significant examples of modern and contemporary American and European painting, drawing, graphics and sculpture, will consistently serve as a gorgeous backdrop to any occasion.
GRAND HALL
The Boca Raton Museum of Art's Grand Hall is one of the best multi-functional venues. The Grand Hall can easily accommodate 400 individuals in a reception setting or 125 seated for dinner. Additional space is available at the Exhibition Galleries, Auditorium and Outdoor Sculpture Garden.
South Florida Event Venues # 3
OLD SCHOOL SQUARE, Delray Beach, FL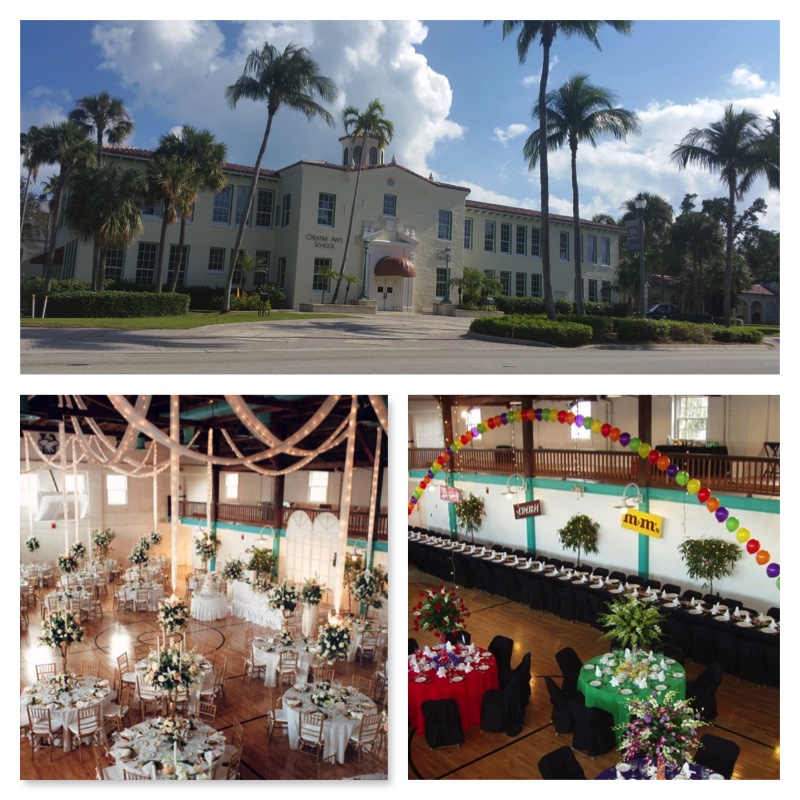 Most brides these days are looking for wedding venues with both indoor and outdoor space. I love the Old School Square, because it offers both a unique, historic setting for any occasion.
Beautifully spaces that have been restored include The Field house, the Ocean Breeze Room and the intimate Crest Theatre. In addition there is plenty of outside space! The Loggia is popular for smaller events, while the grounds offer plenty of space for large tented parties.
Delray Beach has an impressive selection of hotels, restaurants, shops, salons and spas plus the beautiful beach. Everything you need for your guests! Let us help you create the most fabulous experience!
South Florida Event Venues # 4
YOUR PRIVATE HOUSE AND/OR BACKYARD EVENT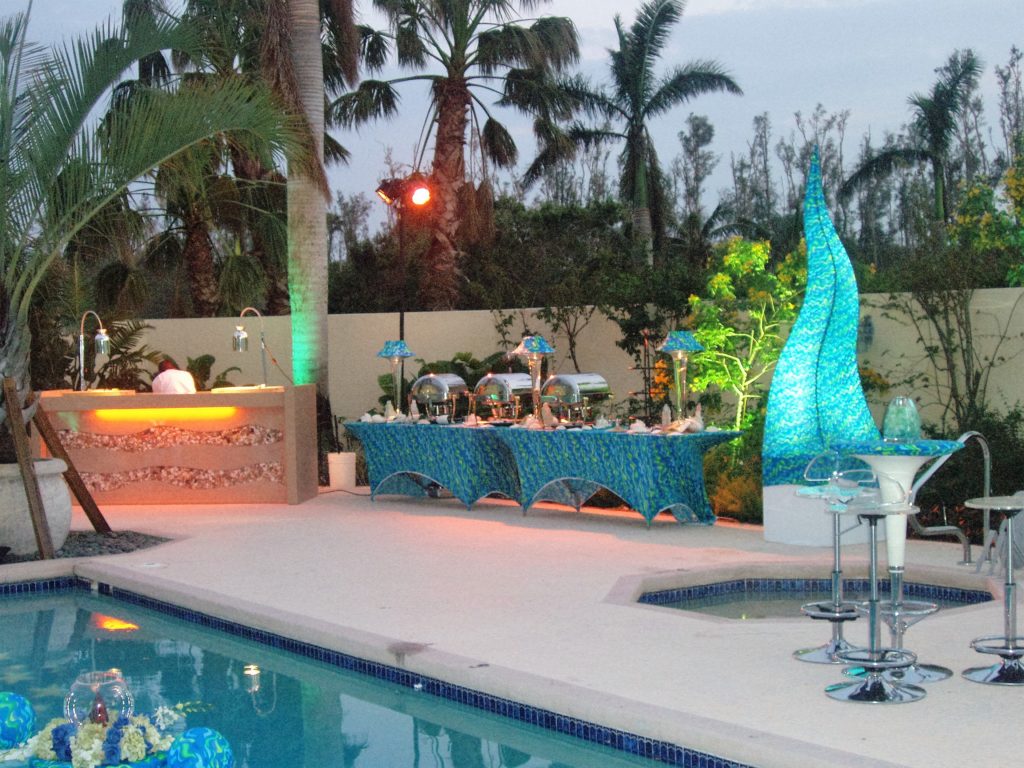 Backyard or in House events are a great way to save money on the venue space, although you must remember that you'll need to consider many things before you can commit to this idea. First question: Is your backyard big enough for your wedding, cocktail party or any type of reception you would like to have?  To answer this, you must think about your guest list. Talk to us in advance about the event layout before you do any work. Sometimes there are areas that you forget to take into consideration or new layout ideas we come up with to maximize the space when we visit the site.
We largely recommend to rent a tent!  Not only will this come in handy should there be a little inclement weather on the day of your event, but it also provides you with much needed shelter from things as simple as too much sun or a light breeze plus it can be transformed into a dance floor later at night.
South Florida Event Venues # 5
YOUR PRIVATE YACHT EVENT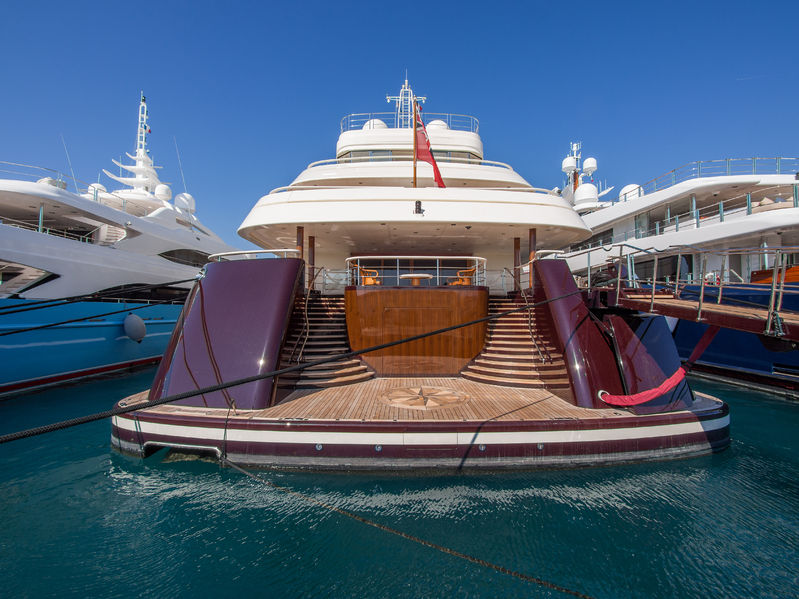 From choosing the right vessel to getting guests on board on time if you already have your own private yacht, there are many factors to consider when planning an event on the water.
Boats usually have a very tight turn for load in and decor, and Ken Rose Catering has experience with this type of venue. It is crucial to understand for what can be delivered in terms of client expectations regarding food and beverage and decor or entertainment on a private yacht.
It is also vital to consider combining time on the water with dockside event time. The beauty of a boat event is you can always extend your dockside pre- or post-receptions depending on your guest's needs.
Contact us below today to receive more information about available South Florida Event Venues.