Ken Rose Catering – Gourmet Menu
For Your Personal Touch!  It is our pleasure to create a Unique Gourmet Menu tailored perfectly to your specific needs, taste and budget.
Our delicious food is prepared in-house with high quality ingredients that are locally sourced to the extent possible. We are able to provide food for all eating styles including gluten free, vegetarian and vegan. The Executive Chef will be on site for the duration of your event.
Our menu is constantly changing with fresh and innovative ideas. Please contact us for a copy of our current menu or for a menu suggestion depending on the theme of your event. We feature wedding menus, corporate menus and social menus.
HORS D'OEUVRES (Sample Items)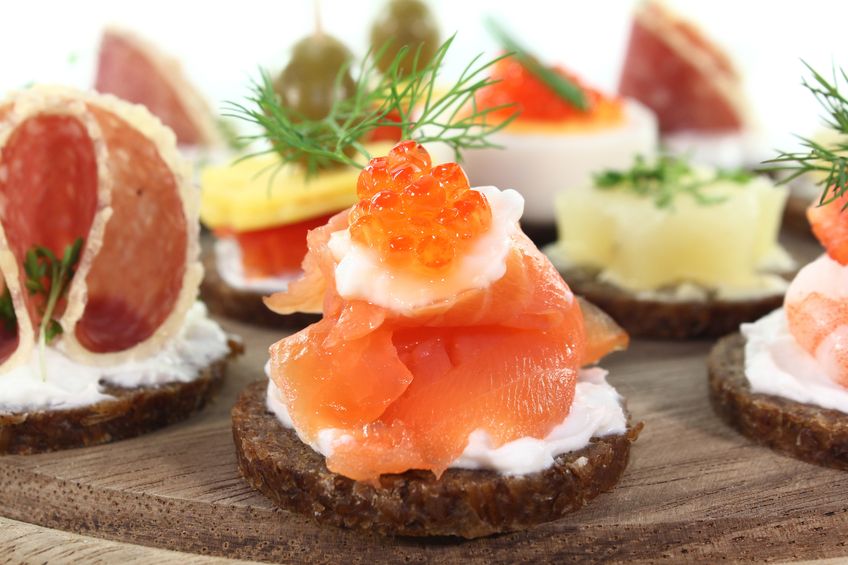 Meat
---
Sliced Tenderloin of Beef with Caramelized Onions
Cocktail Veal and Shitake Meatball with Marsala Glaze Presented on Spoon
Baby Lollipop Lamb Chops Brushed with Dijon Mustard Pesto & Mint Crust
Proscuitto, Asparagus, Pecorino Bruschetta
Poultry
---
Honey Orange Marinated Breast of Duck on Toast Points with Cranberry Chutney
Crispy Duck Spring Rolls with Sweet Citrus Chili
Chicken Tomatillo Infused with Cilantro & Lime, Dressed on Corn & Lime Edible Spoons
Grilled Lemon Chicken Saffron Brochette with Pineapple Dipping Sauce
Mini Chicken and Fire Roasted Vegetable Empanada
Seafood
---
Snapper Ceviche: Scallop, Red Snapper, Red Onion, Fresh Mango, Cilantro, Plantain Chip
Lobster Quesadilla Bites with Avocado Salsa
Smoked Salmon Tartar on Gaufrette Chips with Capers & Sour Cream
BBQ Broiled Scallops Wrapped in Pancetta
Mini Crab Croquettes, Pickled Jalapeno Aioli
PLATED SALADS (Sample Items)
Tomato Carpaccio with Arugula
Sundried Tomato, Walnuts, Cranberries, Endive, Potato Croutons, Olive Tapenade & Garlic Chips
---
Ripe Cherry Tomato, Mini Fresh Mozzarella, Marinated Olives, Field Greens
Shaved Proscuitto, Garden Basil, Balsamic Vinaigrette & Extra Virgin Olive Oil
---
Orange, Endive and Arugula
Fresh Orange Segments & Crispy Belgium Endive Tossed Together with Fresh Arugula Served with a Citrus Vinaigrette & Chopped Vine Ripe Tomato
---
Mesculin Salad
Crispy Baby Salad Leaves Elegantly Arranged with Mandarin Oranges, Fresh Raspberries & Tropical Fruit Salsa
PLATED ENTREES (Sample Items)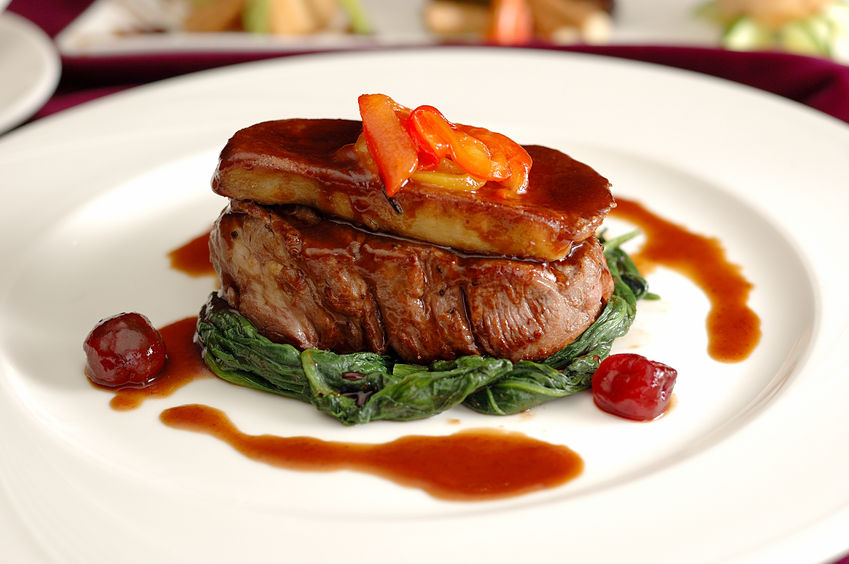 Roast Rack of Lamb Pesto
Brushed with Dijon Mustard & Topped with a Fresh Pesto Crust Dressed on a Red Currant Au Jus with Mint
---
Roast Stuffed Duck
Filled with Apricot & Blueberry Stuffing, Roasted Until Crispy & Offered with Black Cherry Sauce
---
Chilean Sea Bass
Brushed with Miko & Ginger, Roasted to a Moist Golden Brown, Topped with a Confit of Crispy Leeks
---
Beef Tenderloin Filet
Lightly Seasoned with Fresh Garlic & Herbs, Brushed with Mustard & Topped with a Fresh Horseradish Crust, Brandy Truffle Sauce
PLATED DESSERTS (Sample Items)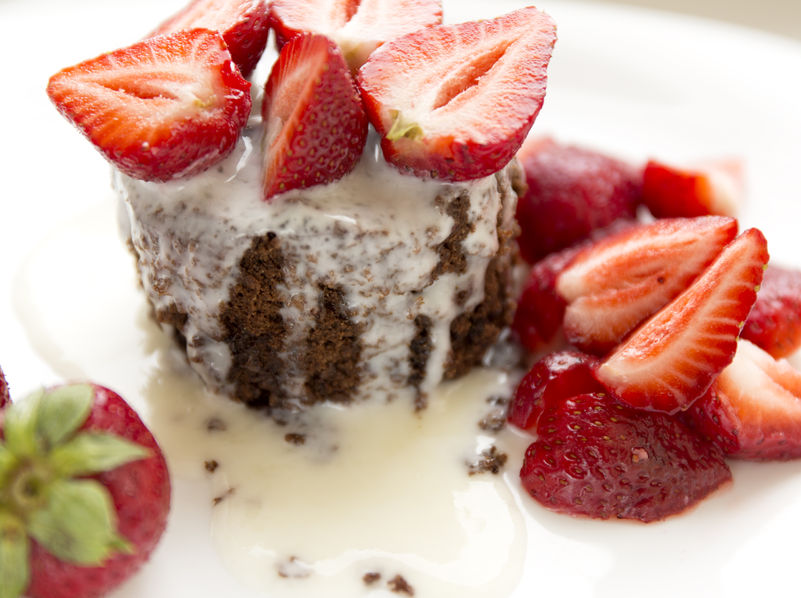 Marquise Au Chocolat
Velvety Chocolate Mousse on a Moist Chocolate Sponge, Topped with Fresh Raspberries
---
Fresh Berries "Au Gratin"
Selection of Fresh Seasonal Berries Glazed with a Minted Grand Marnier Sabayon
---
Tiramisu
Layers of Espresso Drenched Sponge & Mascarpone Cheese Dusted with Cocoa Powder
---
Key Lime Cheesecake
Traditional New York Style Cheesecake Infused with Fresh Key Lime
---
Warm Vanilla Soufflé
Offered with Grand Marnier Scented Chocolate Sauce
---
Warm Lady Godiva Chocolate Soufflé
Offered with Vanilla Scented Creme Anglaise
COCKTAILS (Sample Items)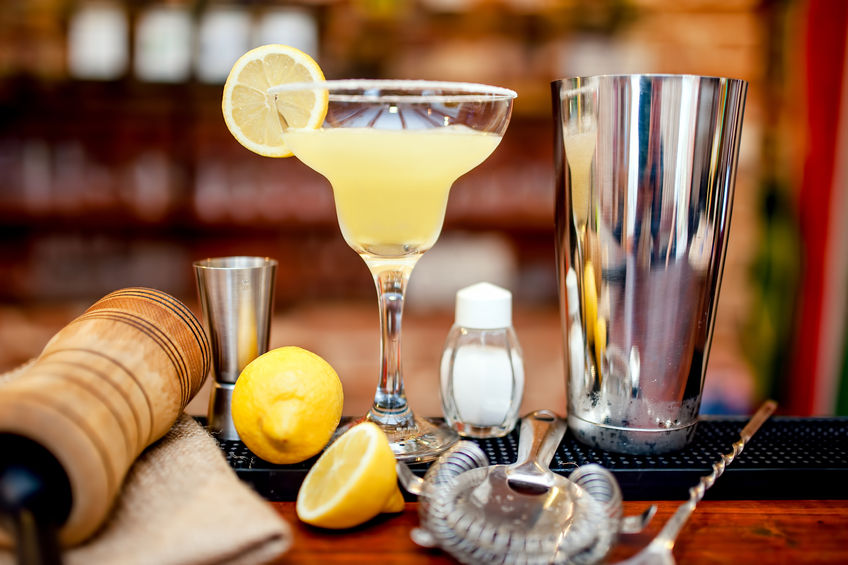 Angostura Bitter Cocktail
Vodka, Mint, Lemon, Ginger Ale, Angostura
---
Calvados Cocktail
Cointreau, Calvados, Lemon Juice
---
Apricot Brandy Cocktail
Rum, Apricot Brandy, Lime, Absinthe
---
Raspberry Mojito
Rum, Raspberry, Lime, Mint, Soda